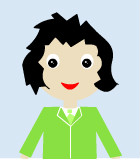 Rohan was a contestant on Survivor: The Congo.  He was originally part of the Kupambana tribe, with the rival tribe of Uhuru, and later the independent tribe of Tofauti.  He placed 11th and was the first juror.
Rohan layed low, as much as everyone else on the tribe, and at the First Tribal Council, voted for Nin, who no one else voted for.  After the 1st Tribal Council, he decided not to declare independence, and at the next Tribal Council, he voted for Nin.  However, he changed his vote to Brady afterwards, effectively eliminating him.  After that tribal council, he was targetted by Carter.  However, Carter discovered Nin and Nick's alliance, and Rohan and Carter became a duo, tying up the vote against Nin and Carter at the next vote.  Rohan drew the black rock and was safe.  After the won the next immunity challenge, Rohan strangely went inactive, which showed when his tribe lost another challenge afterwards, and Nick and Carter eliminated him in a 3-0 vote for being inactive.
Challenges
Edit
Survivor Pole - Loss
Trunk Puzzle - Loss
Rope Hang - Loss
Hot Potato -  Win
Coconut Grab -  Loss
Rohan's Voting History
Episode
Rohan's

Votes

Voted Against

Rohan

1

Nin

2

Nin

Brady

3

Nin

Nin

4

Immune

5

Rohan

Carter, Nick

5th Voted Out, Day 15

Vote to win:      Nick
Rohan voted Nin 4/5 times Nin was able to be voted for.
Rohan is the first juror in the series.
Rohan is the last member of Kupambana to be eliminated pre-merge.
Rohan's elimination vote was the only unanimous vote of the season.